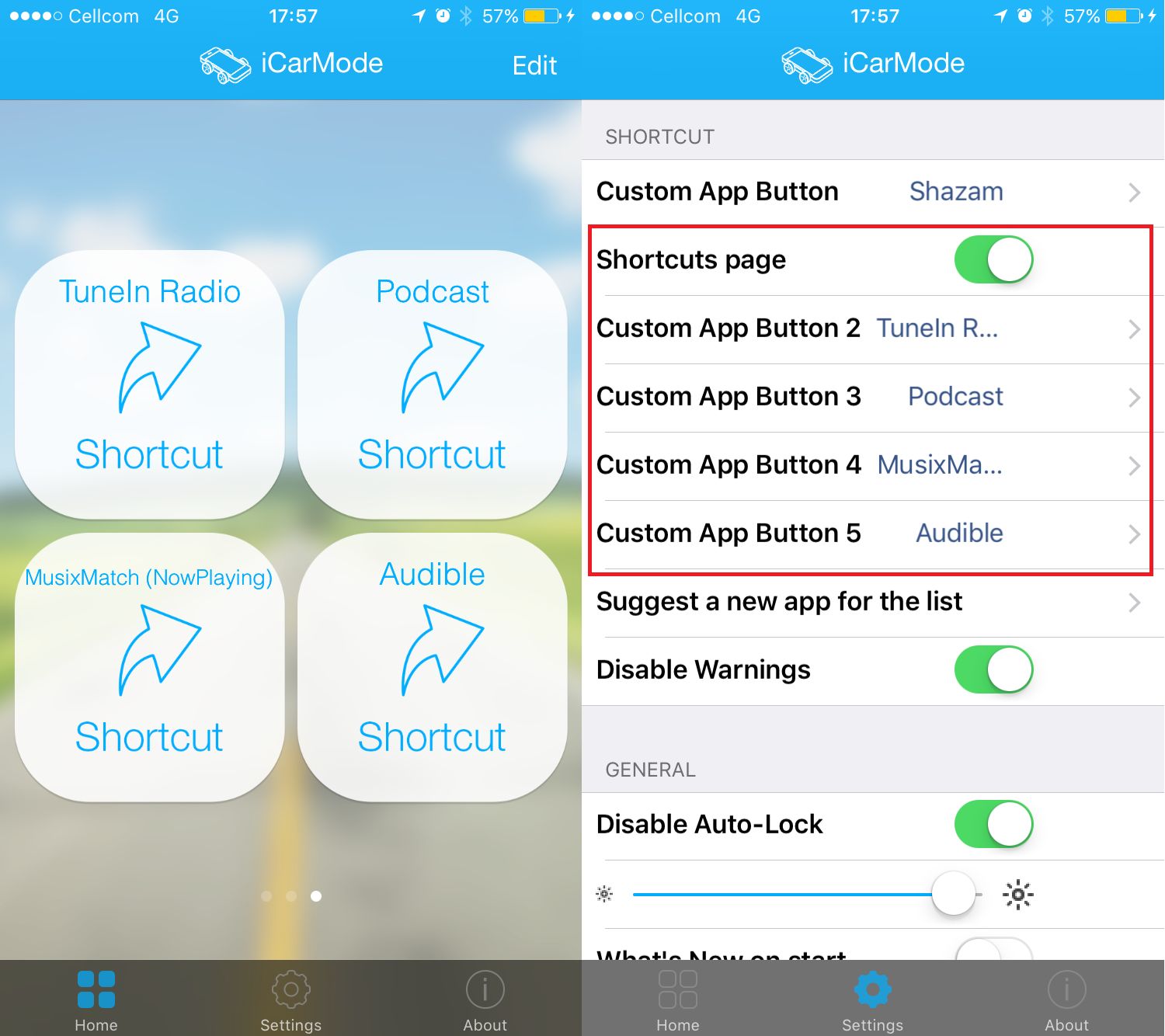 Version 4.3 You requested – we added an additional configurable shortcuts page – Enjoy!
3rd page to allow more shortcuts:
You can set which app will be launched from each button:
If you wish to move the one or more of the shortcuts to one of the other pages, just edit the buttons layout ('edit' button in the right corner of the main screen).
If you want to remove this page, just disable it from the app settings (settings->shortcut->shortcuts page).
Previous major version (4.0), which was released on April 2017, mainly added Vinli device integration to iCarMode's dashboard, to read more about it – go here.
For the full version history: here