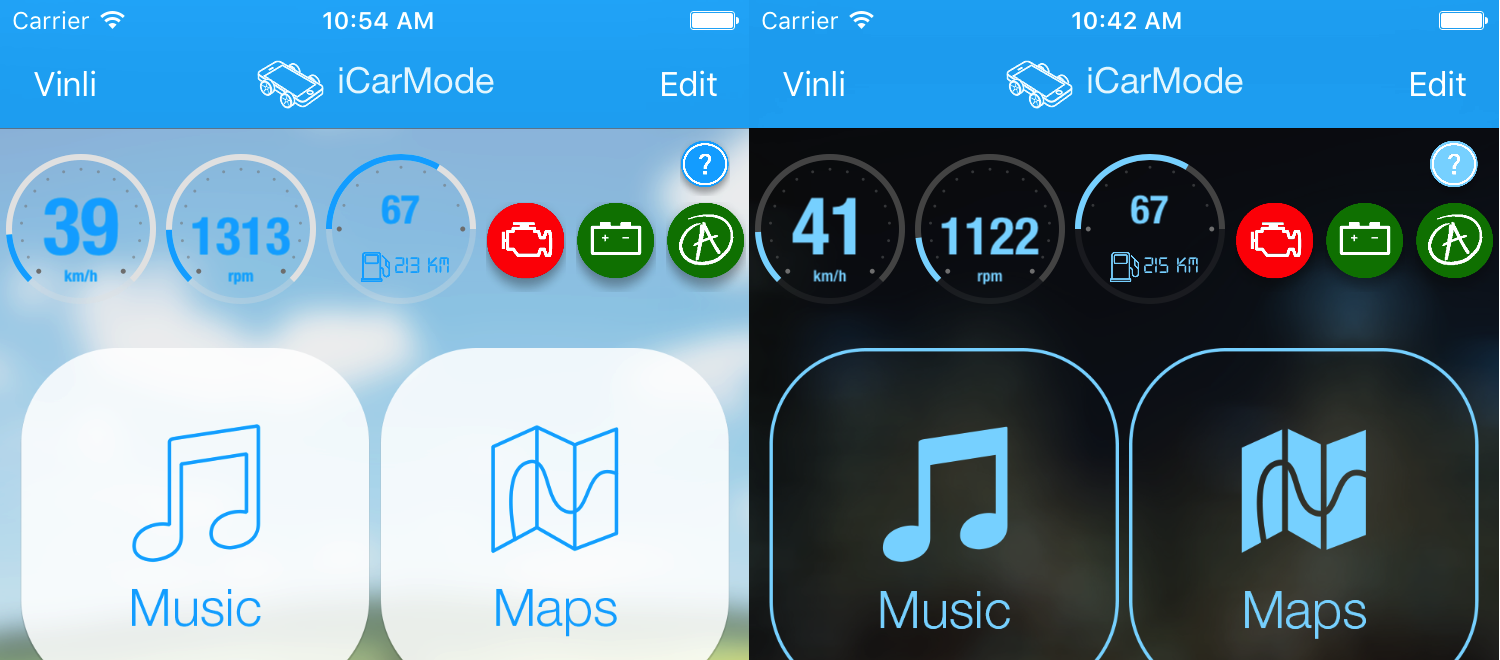 Version 4.1 fixes some minor issues reported in previous version.
It also adds musixMatch to the shortcut app-list, go to settings->shortcut->Custom App Button to choose between musixMatch "music-Id" or "now-Playing" views.
Previous version (4.0), which was released last month, mainly added Vinli device integration to iCarMode's dashboard, to read more about it – go here.