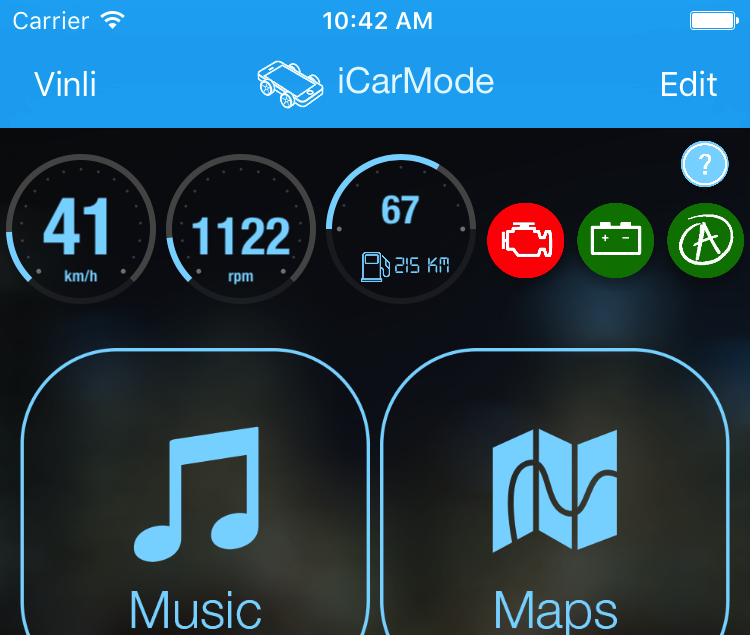 iCarMode integrates with Vinli device
– iCarMode now integrates with your Vinli device to stream info from your car's computer.
– iCarMode shows engine problems reported by your car's computer and grades your driving (for Vinli users only).
– iCarMode's places nearby feature shows 'Google places' ratings.
– Shortcut button – added Google play music, iBooks, Anghami & Castro.
– Music playlists integrates with your Apple Music playlists!
– Fixed many bugs you reported.
For More information on iCarMode+Vinli integration.
For the full version history